Experienced and Provide Quality Service

The staff at Techspedient are immediately available by phone when we call. They consistently go above and beyond our 'expected' assistance. They patiently explained every step of the process and answered every single question that we had, and we had a lot of them. We are very pleased with their service.
Dana Barker
Director of Operations
duCret School of Art
Reliable Service 24/7

Our network was not configured properly. Anthony and his team were able to come in and reconfigure our server and PC's, which eliminated the problems we were having, I wouldn't trust any other company to support our computer systems. Techspedient Networks resolved the issues we were having with our computer network, and far exceeded our previous provider.

Hilary Adler
Vice President & Legal Counsel
Handle with Care Behavior Management Systems, Inc.
Experts in Securing Our Data

Techspedient excels at security, as they help protect our data from being compromised. They are not just another vendor, but a trusted business partner, recommending the best solutions for our business. I sleep well at night knowing Techspedient Networks keeps our data secure.
Jim Piccinich
Business Partner
1st Line Equipment, LLC
Fast Response Time

Techspedient Networks have far exceeded our previous provider in terms of keeping our computers running fast and up to date. When we do have an issue, they respond immediately and typically resolve the issue remotely. I would, without reservation, recommend Techspedient Networks to anyone seeking IT.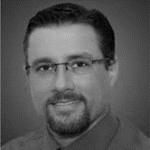 Dr. Robert Ashmen, D.M.D.
Partner
Brunswick Periodontal Associates
Honest, Knowledgeable, and a Trusted Partner

There are many IT companies, so client service, and trust are the distinguishing factors for me. Techspedient's knowledge and service has been outstanding. We worked with them on an upgrade of our existing computers. I have complete confidence in their knowledge and ability.
Dr. Charles Avrutik
Owner/Dentist
Charles Avrutik, DDS
"Fast response time & quality!"

"Honestly, our biggest benefit with Techspedient Networks would be the fast response time & quality. When something is going wrong and needs assistance, I know that it's going to be done in a timely matter and the issue will be resolved the very first time.  I find comfort in the fact that I can reach out and know our issue will be fixed and taken care of."
Jillian Velazquez
Office Manager
Craigs Plumbing & Heating Inc.
"Techspedient is constantly bringing our dental office up to date with the most HIPAA compliant technology."

"Techspedient continues to keep our office technology up to date! We know our dental practice is secure with Anthony and his team! Whether that is due to two-step authentication, multiple backups, consistent monitoring of our system or keeping our firewall in "stealth mode", Anthony is an expert in his business! I have not come across anything that could not be solved.  Techspedient taught us what security really means in a cyber world and they lead us out of our comfort zone to become HIPAA compliant. The technicians at Techspedient are extremely knowledgeable with Eaglesoft as well as the IT footprint from the server to all workstations. If you are looking for a reliable IT company, Techspedient is one!"

Chris Hummel
Office Manager
Bear Creek Dental
"I am very confident that if there is a problem with anything, Techspedient will be there in a timely manner and fix it the first time around."  

"The single biggest benefit since signing up with Techspedient is confidence.  I am very confident that if there is a problem with anything, they will be there in a timely manner and fix it the first time around.  Anthony is the "answer man". He knows his trade and it shows time in and out when he comes here to fix the problem. Anthony is more qualified than others, he is one step ahead of every one of our last IT support technicians. If someone is on the fence about choosing Techspedient as their IT support, I would ask them if they want a worry free experience. If they don't want to try to figure things out or fix things themselves, then Anthony is the guy!"

Dr. Carmine Corigilano
Dentist
Bloomfield Dentist